Indian Girls Dating White Guys - White Men Looking For Indian Women To Meet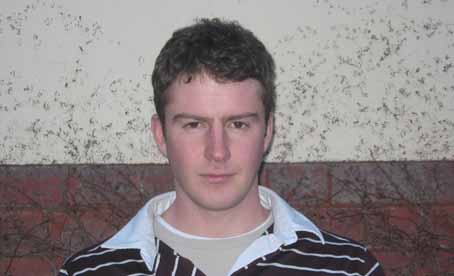 hi, my name is andrew. i love meeting new people. i would like to know if there is any indian girl out there who would be interested in meetin a caucasian white male. i love going out and having fun. i like a smart girl, someone i can have a long conversation with. i am very romantic and passionate. i like nature, so the outdoors is a must. i love seeing new places and learning about life in general. if there is one indian girl out there who would like to know about me, i would be interested in knowing more about you. if you are interested reply to my post here. as soon as you reply i've been told that i should get reply back from people who reply to me. thanks. will be looking forward to meeting a nice indian woman. thanks
Craig
Sat Apr 28, 2012
Hi

I am a gora - and much as I love some of my Indian male friends to bits, they mainly had an arranged marriage, produced kids quickly (preferably a boy - and I have seen grown men an women cry when it is a girl),expect dinner on the table before they fly the nest to go to the pub etc.
So that's the man stuff out of the way :)

Ladies, WOW. Every Indian girl I know is passionate, they hide it in the presence of others - but in private they are beautiful, passionate, just want to be loved and respected - and when they realise making love is not always a mechanical thing to produce kids (and I am talking converstaions with them, not clocking up notches on my bed post). They are also shocked when I say, I'll cook dinner,do you need a massage to ease your aches?.

So, to the point, I am looking for a pretty, slim Indian girl, with long dark hair and brown Bambi eyes, who wants someone to look after them and show them passion.

I am based 50 miles north of London (Milton Keynes) but work in London, and may move there soon.

Do you fit that bill ladies?

I am slim, blue eyed, dark haired and teach people IT (Agile to be precise) - and don't really care about money too much because there is plenty rolling in.


Gals
Mon Dec 10, 2012
i am a separated women living with my daughter. looking for a guy with who i can be happy and who can be happy with me
Annonymous
Sun Apr 07, 2013
You sound good looking man but you forgot to mention your age :)
shyla
Sat Apr 13, 2013
Hi!This is shyla here! I am obsessed with caucasians.Chat
with me on shylap2007 - at - Yahoo!
nathan
Fri May 25, 2012
hello im in indian guy,looking for nice indian girl from india to get marry,if anyone interested please contact me.im 34 tall,fair.. thank you.
Faith
Mon May 21, 2012
Hello...!
How are you doing?I hope all is well,
My name is Faith,i want to have a good relationship with you,
Please send me your email at my private box(faith4u_wil i will give you my picture and tell you about me.
have a nice day
Faith.
Sonakshi
Sun May 20, 2012
Hi,
my name is saakshi and I am from india my age is 27 and i ive in mumbai.Andrew i liked ur intrestes coz thy r to similler to my intrest so if u r on yahoo chat u cn add me my email add is sonakshi991 - at - yah
Sandy
Sun May 20, 2012
Hey Brian, just out of curiosity..how old are you and what age range are you interested? Thanks.
peter
Thu Sep 27, 2012
i am a 23 years young boy
i will intrested in 18 years to 25
Fireflight
Tue Oct 02, 2012
I'm a 19 year old indian girl and I'm looking for friendship, or who knows maybe something more.
lou
Tue Nov 06, 2012
Love to talk with you Firefight-Here in Canada
Fireflight
Fri Nov 30, 2012
Hi Lou,
If you like to talk my e-mail address is LPfan10 - at - hotmail.my
Fireflight
Sat Dec 01, 2012
Sorry, my email add is lpfan10 - at - hotmail.my (without the capital letters)
John
Sun May 20, 2012
This page is fake....all the girls replying are fake.Almost none indian girls like white guys.....Stop day dreaming.
Harlsen
Sat May 12, 2012
Good luck in your search of that perfect woman (desi or otherwise). Unfortunately I didn't the courage of my convictions and missed out on something that I feel could have been very special. Times and attitudes are different these days but it wasn't that long ago that interracial relationships were frowned upon by many people. I suppose they still are to some degree but when you are young, you tend to listen to your peers (I did and have always regretted it!) So don't be like the younger me; if someone special comes along, regardless of race, reach out and grab them with both hands (metaphorically speaking, of course)... Be lucky!
Lucas
Fri May 11, 2012
Good day, My name is Lucas and I live near Sydney Australia. I am 28 years old and I am white and blue eyes. I find Indian girls very attractive and I wish to make friends with some Indian girls. Please girls only contact me:obotrites - at - gm . or skype:obotrites . Best regards Lucas
paul
Mon May 07, 2012
hi im paul from london and wish to meet indian women. tall atractive would love to hear my email is hammer4life - at - goo
Manisha
Sat Aug 25, 2012
Hey Paul,
Im indian and wanting a caucasian friend.....
Get in touch at maishamishra - at - hot mail and see where this takes us...
Shona
Mon Sep 03, 2012
So u r still on the lookout? Happy hunting.
roger
Sat Sep 29, 2012
who r u Shona ?? do u know manisha ??

max
Wed Jan 09, 2013
cant tell what you are like could get to know each other on e mail need a woman with high love drive hate living alone take care max
anshuman
Tue May 01, 2012
hello girls dis is anshuman 30/m.....lookin for nice friendshp to whom i can share my feelings.....i am located at mumbai.....
Kaley
Mon Apr 30, 2012
Hi, Brian, I am an Indian girl looking for a male friend to talk to and network. =)
Prem
Mon Apr 30, 2012
Hello Craig, I am an Indian girl who enjoyed reading your comment. Could you post your email address so we may correspond? :)

Alex
Sun Jun 03, 2012
My name's Alex. I'm a successful college graduate now attending law school. I've got a successful career. I'm looking for a classy Indian gal to spend time getting to know. If you'd like to talk my email is -at- wayne . edu , hope to hear from you soon.
ali
Sat Apr 28, 2012
hello, Craig. i am Ali from India. if you are taking about fitting your bills, then frankly i fit them perfectly except for the brown eyes thing. However, i am wondering what else matters to you other than looks, cause i like men who respect and like women with brains not just beauty and i have both accroding to the compliments i get from the people who know me.so far what you have mentioned about yourself have caught my attention just fine, although i would like to know more. so if you care to know me well just drop a mail.
lsama
Thu Apr 26, 2012
Hey Andrew, I am indian in london, were r u from?
alps
Thu Apr 26, 2012
hi, i am an Inidan girl born with bengali roots. I found you interesting and would love to know more about you.
Related Content
Information
Title: Indian Girls Dating White Guys - White Men Looking For Indian Women To Meet
Description: why indian girls dating white guys - white men looking for indian women to meet like caucasian american and european men males
Tags: dating , singles , indian , hindi , married , marry , women , men , girl , unmarried , white , caucasian , male , american , united stated , north america , india , couples , friends , meet , match
Info: This Post Has Been Viewed 0 Times Since
Date: Tue May 08, 2007
Author
andrew
Received 57 Replies #8046
Share
Embed:
To embed this topic, just copy the code from the "Embed" box. Once you've copied the code, just paste it into your website or blog to embed it
BBCODE::
BBCODE is use on forums. You can put this code on all your BBCODE enabled forums like PhpBB, vBulletin® and others. Just Copy and Paste this code on your Posts and Replies on your forums