How To Remove Shortcuts In Windows Start Menu
This Page Contains information about How To Remove Shortcuts In Windows Start Menu By wallpaperama in category Windows Hosting with 0 Replies. [612], Last Updated: Tue Feb 07, 2023
---
wallpaperama
Tue Oct 28, 2008
0 Comments
919 Visits
---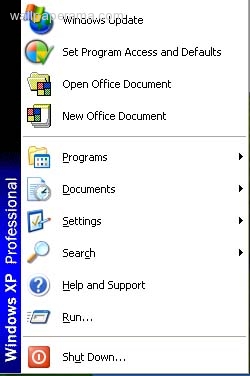 if you are wondering how you can remove all the uncessary shortcuts in the windows xp start menu, i will show you.

open your file explorer and on the address bar enter:
C:\\Documents and Settings\\All Users\\Start Menu

when you go there you will see the shortcuts, you can remove or add if you want.

but it its too complicated for you, just right click and select delete in the start menu

anyway, im posting this here because i didnt know where these files reside.
---