Why White Girls Date With Latin Guys
whats up with that. why are all these latin guys all of the sudden are dating only white girls. i mean, its crazy. im a blond in my 20s and all of the sudden these latin guys are hitting on me. i never expirieced this before. but i like it. i never gotten so much attention. its strange tho, i never imagined myself with a lating guy or a black guy, but oh well, i met this cute puertorican guy and he was so handsome and build. he had the cutes smiles. well, anywyaz, i was just wondering if anyone else has expirience all these latin men after white caucasian women
Joseph
Mon May 14, 2012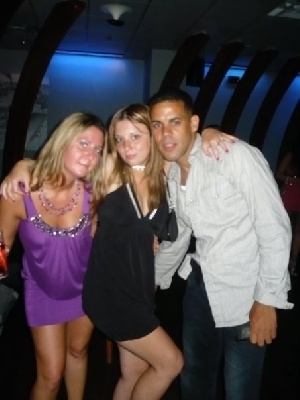 I used to think white females were Blah until I dated a part Colombian part Italian for 2 years. After her, it was over. I dated many many Caucasian females and enjoyed every single moment. they are Super Sweet. I tend to be the most attractive to Polish females. Love the small lips and nose. I dont choose to whom Im attracted to. It just happens. Something I cant control. On the other hand, my Attorney LOVES Latin females and we constantly go back and worth which one is better. LOL!
joe
Sun May 06, 2012
your comments make you sound like a total dumb not all latins are drug dealers that like saying all white guys are child molesters cause every one knows that there is white child molesters than any other race.
redhead
Wed Apr 25, 2012
I am a white aAmerican woman and have dated both white Americans and Mexicans (from Mexico, not Mex-American). Either one can be lovey. I do tend to be attracted to people darker than me. Well, I'm a redhead so just about anyone is darker than me. I never dated another redhead though. I always thought that would be like incest and playing the gene pool too close. The only problems I have found with dating Mexicans is that I sometimes get in trouble for not following the unwritten rules of the culture. Like, having other guys as friends or giving another guy a ride home from school in my car was met with extreme dissatisfaction from my Mexican boyfriend. I also have that American tendency to be rebellious and defiant which often leaves any Mexican boyfriends shaking their heads in frustration. I say no when I mean no. American guys are used to that because their mothers and sisters are white. But the Mexican guys I've dated don't like to be told no and see it as disrespectful, I guess.
Xavier
Mon Nov 12, 2012
Hello , is a pleasure to meet you here I livbed in Usa for 12 years also in Europe , now I find myself in the Caribbean ,I irresistable white ladies my e-mail jaxalto - at - hot mail I will glad to send you some picts , contact me , I dedicate myself to AUTO Parts Imports for Japanese and korean cars , I find myself in Panama a month ago I came from Panama , well waitng for your soon response , Thank You , God Bless YOU
geo
Wed Apr 25, 2012
i'm latin male.i dated white girls before,don't get me wrong whites girls are nice.but i love my latin girls.for all you latin guys that only date white girls that's good.. more latin girls for me.
cindy
Tue Apr 17, 2012
Yes I agree its because white women are so beautiful and Latin guys when they look because in their countries they don't see women like us because I know this to be true I want to Latin America before the guys look and looked at me so when they come here we are like a goddess to them I love Latin man its like they know what I want I'm dating one right now he is loveing Hott
Jenn
Sun Apr 08, 2012
Yes I agree & your very attractive!
WhiteGuy
Sun Apr 01, 2012
Probably because they have money. More than half of them are drug dealers. The older ones don't know enough to leave littlte High School girls alone. Go home Ricans.
el
Tue Sep 04, 2012
Wow what an ignorant comment made by a foolish and ignorant person.....by ricans you mean Puerto ricans right....did you know that Puerto Rico was part of the united states....Lmao...obviously you did not know this. Alll well i hope i got some knowledge to your inaccurate intelligence deprived ignorant mind...nice to know you..Lmao.
Dawn
Sat Mar 31, 2012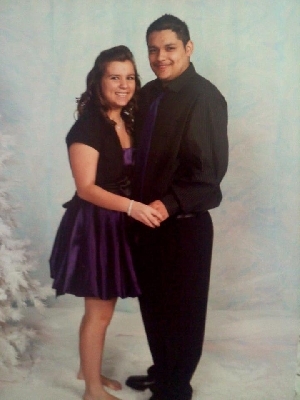 I'm a white girl(though I don't look it) and I love my boyfriend and he's a Mexican. His race didn't matter at all to me when we first started talking and then got together. But then the further along our relationship got the more I started loving little things about him being Mexican. When he talks to me in Spanish my heart flutters and when he holds me to try to teach me how to dance(with my two left feet). I listen to his music and I listen to his music in Spanish just as much if not more if I listen to music in English. Plus his whole family's accents make me smile, like I could listen to them talk forever just to hear their accents.[Which I used to listen to my 'Uncle' Rolando who was married to a woman my family was close to] And to be completely honest I don't find people with skin lighter than mine all that attractive.

Ye I will point out that I am 16 & he's going to be 18 in the next week. We've been together for over 2 years. And I first started talking to him when I was 13.
luis
Fri Mar 23, 2012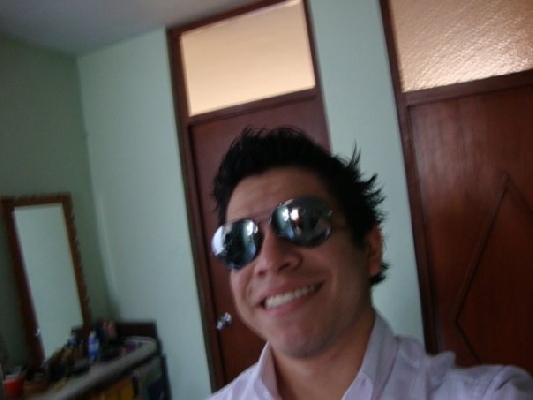 well, i think it happend because a very big reason....
norm latin guys dont see blonde-white girls in our countries, so, is like a "oh god she isnt from here, is rare, is beautiful, is oh god.."...and i must admite that white-blonde women are beautiful, more for latin man eyes....(sry for my bad inglish :D )
Jose
Fri Mar 23, 2012
Hi my name is Jose i´m 33 years i´m peruvian guy i´m looking for serius relationship with a nice girl this is my mail josebozaperu - at - gm have a nice day ¡
Linnea
Fri Mar 16, 2012
hi im linnea, i have dated two cuban guys. they are the sweetest and most loving men to women and the one guy i am still with and very happy to admit it
Isaac
Sun Mar 11, 2012
Hey guys I'm a Latin guy and .. Ive been busy with lots of withe girls ( but these pretty girls are from Europe ) with this I don't say that " American " are different is just because I dont speak English well and I feel shy ( for the moment)... And I'm studying in an international English school ( oh ! You got it now!?)
I feel confident and ask them ... Why you hang out with Latin guys ( like me and I'm not a talk guy with fan cy fance)
The color brown looks lovey.. About personality ... Is out of this word ! ! ! Well if some withe girl want to chat and halo me out with my English ..: that be cool !
sara
Mon Mar 05, 2012
yeah i'm dating a guy from columbia, it's so hot!!
AEC
Fri Mar 02, 2012
I am dating a guy born and raised in El Salvador. We have liked each other and dated for 6 years. We are seniors in high school. Being with him, I have learned a lot. They have different standards and ideas because of where and how they were raised. He thinks a lot girls from his country are trashy, and he sees his mother, a wise, loving, Christian woman- in me. Guys were raised by their mothers, and typically look for a girl who possesses the same traits. They like that we are different, and he likes that I am learning his culture while he is learning mine. It makes you a better, well-rounded person.
real
Fri Mar 02, 2012
first of all hipanic men are from diffrent country's puerto rican men are us citezens even if they are born in puerto rico puerto rico is part of the us for those who dont know and not all mexicans are illigal most mexican are citezens
Related Content
Information
Title: Why White Girls Date With Latin Guys
Description: whats up with that all these hispanic guys wanting to date white girls please tell me why
Tags: why ,white ,girls ,date ,with ,latin ,guys
Info: This Post Has Been Viewed 0 Times Since
Date: Sun Dec 28, 2008
Author
linda
Received 65 Replies #8317
Share
Embed:
To embed this topic, just copy the code from the "Embed" box. Once you've copied the code, just paste it into your website or blog to embed it
BBCODE::
BBCODE is use on forums. You can put this code on all your BBCODE enabled forums like PhpBB, vBulletin® and others. Just Copy and Paste this code on your Posts and Replies on your forums