The Second Coming Of Jesus Christ Wallpaper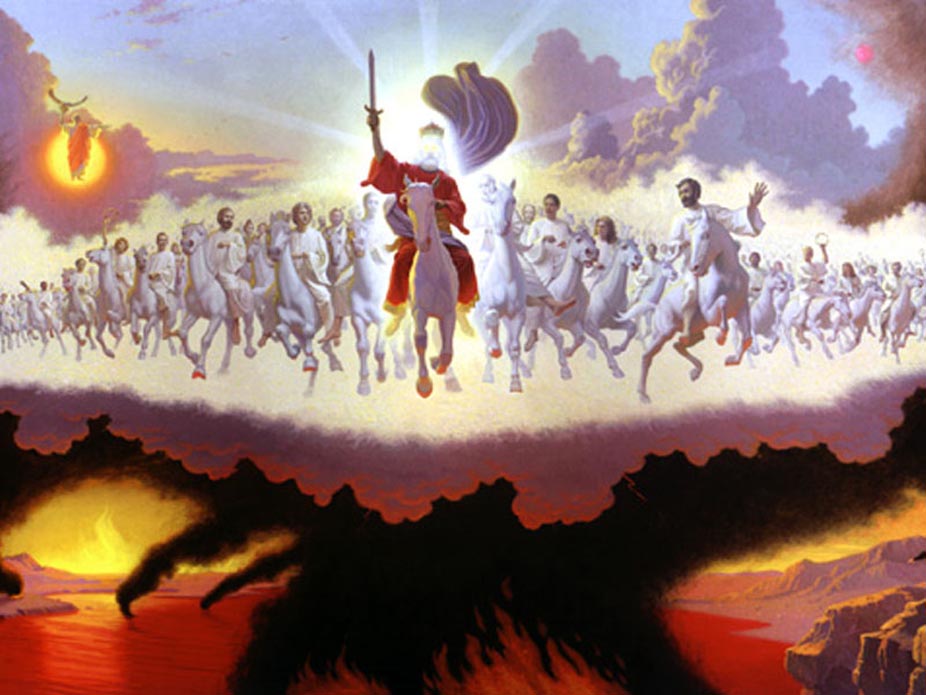 i wan to know if you have a wallpaper of the second coming of Jesus Christ so i can download to my computer desktop background and perhaps make it into a screensaver for my laptop. please send me a free wallpaper of the Lord and Savior Jesus Christ. this is the one i download it from your site. i like it
i would appreciate it thanks
Rahman
Mon Apr 02, 2012
We have sent revelation to you as We sent revelation to Noah, and the prophets after him, as We sent revelation to Abraham, Ishmael, Isaac, Jacob, and their descendants, including Jesus, Job, Jonah, Aaron and Solomon, and We gave David Psalms- of some Messengers before you We have told you, of others We have not- and God spoke to Moses as well.

Messenge who gave good tidings as well as warnings, so that mankind, after the coming of Messengers, would have no excuse before God [on the Judgement Day];

God is All- mighty, All-wise

(Qura al- Nisa' 4: 163-5)

4shared com/document/t0 com/quranpak/qu
Nithin
Thu Mar 15, 2012
be prepared for """the king is comming"'''
Anthony
Sun Jan 08, 2012
How great is our God!!!

Repent your sin and be saved before the second coming of our King JESUS!!!!
gregorey.makaruku
Fri Sep 23, 2011
ONLY HIM MY LORD AND MY GOD Is JESUS Forever and Never
Jay
Mon Sep 27, 2010
Jesus Said "i am coming soon ! Iwill bring my rewards with me to give to each every one according to what he has Done.IAM THE FIRST AND LAST THE BEGININNG AND THE END."
(REVELATION 22:12,13)
hem
Wed Sep 08, 2010
jesus is one god he is alfa and omega ferst and last he is olmithy god jesus is coming son time is feenish

Nickson
Tue Aug 31, 2010
I want more of the christ;s return wallpapers because iam a christain and i don;t want other types of wallpapers
manoj
Tue Aug 31, 2010
jesus is my father.so i am any time very happy.all of my friends please prayer for jesus any time
thank you
P.Anand
Mon Aug 30, 2010
I like believeth to Jesus Life....

urs

P.Anan
jayanthi
Thu Jul 22, 2010
I am glad to see the second coming of Jesus - our only Saviour. We all need to prepare ourselves and also make others also to face him.
Silvia
Thu Jul 15, 2010
I am a born again christian, and it was revealed to me in a vision the second coming of Jesus our Lord. I just want to say..this is very nice wallpaper.
suresh
Fri Jun 11, 2010
Jesus Christ is coming soon,are ready to be Rapture d soon
naveen,k
Wed Jun 09, 2010
i love jesus, sooo much...........and god heavanly father.. heal me touch me...
vicky
Fri Nov 30, 2012
i love the jesus christ.my hope jesus christ My life jesus christ


narasimharao
Mon Jun 07, 2010
Jesus is my father and also in my Way ,in our life (World).Jesus Love gains with only faith so i request to everybody Love's him(God=Jesus)
Related Content
Information
Title: The Second Coming Of Jesus Christ Wallpaper
Description: The Second Coming Of Jesus Christ Wallpaper
Tags: the ,second ,coming ,of ,jesus ,christ ,wallpaper
Info: This Post Has Been Viewed 0 Times Since
Date: Wed Oct 22, 2008
Author
me
Received 50 Replies #8558
Share
Embed:
To embed this topic, just copy the code from the "Embed" box. Once you've copied the code, just paste it into your website or blog to embed it
BBCODE::
BBCODE is use on forums. You can put this code on all your BBCODE enabled forums like PhpBB, vBulletin® and others. Just Copy and Paste this code on your Posts and Replies on your forums