Rich Asian Chinese Man Looking For Pretty White Girl To Married
my name is hung li, im a wealthy men in my 50's and i am looking for a white caucasian woman to marry. i know im an old guy, but i want a white girl, why, because i've always wanted to have a caucasian women for a wife and now that i am old i want to have my dream of having a caucasian women as my wife and partner. so if you are a white women who is over 18 years old, please let me know. i own many gas stations and several dry cleaning stores. i've worked very hard all my life and know its time for me to live the life, and i only want a white woman by my side.
Yanni
Thu Apr 12, 2012
Hi ,just found your ad ,love asian guys ,so if you are kind and honest then give me a hint ...
marquita
Tue Mar 06, 2012
contact me and lets talk, single white 26 yr old ;)
del
Fri Feb 24, 2012
hi hu li I am single and white I like asian men please tell me more about you
alicia
Tue Feb 21, 2012
I see you like light skin ladys what else is it you want in this lady. Wight ladys can be a lot of things you have.to say what you like. I'm wight and love a good asian man but I don't know what you are looking for. Nice, sweet, tuff, ferm, in the minde or body. So please letter us know do you have kids? Do you like kids? Do you want a lot of love are you a loveual man or no?
Suz
Mon Dec 12, 2011
All American girl. Interesting. Dreamed that I married an Asian man. Asian wedding customs confused me. I'm married to a man who is not Asian. Why I dreamed this, astounds me.
serenity
Fri Oct 14, 2011
nice but who could we know you are really fortuned? Also you don't even tell us what are your interests, so what should we think about this? Before I would wanted to start to know you better with the rhinking of probably become sometimes more close to you, I just would expect to know more about you, not just that your a wealthy asian whose in his ''best years''. Btw how can we believe you are really wealthy? This was just not enough informations about you. Would need more.
Cindy
Wed Sep 21, 2011
I Want to Employ the Services of a Nanny/Housekeeper at My Home in England, Nice friendly family of 4 looking for a Nanny. We have 2 wonderful boys and a girl– 8 months, 2 and 5 years old and the ideal candidate should be a positive role-model for them. If you are fun, energetic, kind, caring, organized, reliable, detail-oriented, athletic, cheerful, and smart and love children, then we would love to talk to you!

Must be an English speaking, non-smoker (not smoked in the last 3 years), with a college degree, and at least 1 year of child-care experience. Valid driver's license with good driving record required. Passport and CPR certification required – we will pay for both if you don't currently have them. Experience with life guarding, diabetes, and elementary education are plusses.

Position involves traveling with our family including some international travel (4 to 7 weeks a year) as well as travel within the UK. We pay all travel expenses. This is a good opportunity for someone who likes to travel or is interested in traveling. Destinations include Europe, Asia, and the Caribbean.

The work schedule varies based on travel, school schedule, holidays, and other activities – day and evening, both weekends and weekdays. While caring for the children is the primary responsibility, there will be light housekeeping (there is a full-time housekeeper 5 days a week), meal prep, errands (in provided car), and other household assistance. We are looking for someone who is able to make a minimum 24 month commitment.

We offer a great salary 600 Pounds Sterling Weekly, health-care insurance, paid vacation, 401K (after 6 months), private, furnished apartment over the garage with separate entrance. If you are interested, you should contact me

Thanks,

Cindy
alma
Wed Sep 07, 2011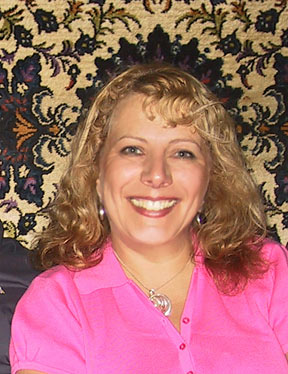 call... am beautiful and international /white. I speak many languages and no chinese. french /arabic/spanish ..blue eyes
Amobi
Fri Aug 31, 2012
Hi,Alma
I'm Amobi.
Have more to discuss contact me via my e-mail:chiefamobi - at - hot mail
chelsey
Tue Sep 06, 2011
Hi. well age Don't matter to me. im 21 from canada and i'm white. i love life and i love to smile and be myself. i have skype or msn (email) ke.ai.xiong.mao - at - live dot com . if you want to talk more please message me there :)
mwangi
Fri Aug 26, 2011
i read your comment and the advice to that old guy is good however would you give me ua address i'd so much want to chat with you
mary
Mon Aug 08, 2011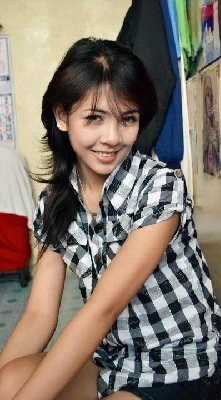 hi im mary joy.g hermoso..One Eight years old from philipines..im seeking a olg guy will marry me..i dont have father,he past away a year ago..only my left to me and my One sister and Three brother..im a nursing student..,my hobbies is cooking outing travel,,listening music and sing..you can email me here in my acct,,bhe_picaFour Five One Zero Two Eight Six - at - yahoo. call me here..Four Five One Zero Nine One Six Six Nine Four Five One Zero One Four One Four Five One Zero
mike
Mon Oct 15, 2012
I am a rich chinese guy ,how to contact you ?
Jellybean
Thu Jul 21, 2011
Now that you are in your 50s and have lots of money. It is time to do some fishing. If you are looking for a white women for a partner. Look for the one who is well educated like a doctor etc. White girls that like to go out to parties and shopping won't be compatible with you. Even if you do you will be dead poor someday.
Joesit
Thu Jul 21, 2011
Go get hot chicks. You be pleased and satisfied. Your money will buy hot chicks.
atisclay
Sat Jul 16, 2011
Dear Hung Li, I understand your endeavour. You have worked hard and wish to fulfil your dream. I wish to warn you to be careful and be wise in making your decision. I am myself successful and have worked hard for it. But as you know human relationship are harded to work on than professional success. I would like to help you to find a caucasian wife that will not abuse you. In exchange you may help me find a chinese wife. I am at atis.clay - at - Yahoo!
atis
Sat Jul 16, 2011
This is a reply to Chinay. If you are chinese and rich, I would be interested in marrying you. I am atis.clay at yahoo This is a serious proposal to give meaning to your life.
Information
Title: Rich Asian Chinese Man Looking For Pretty White Girl To Married
Description: Rich Asian Chinese Man Looking For Pretty White Girl To Married
Tags: rich asian chinese man looking for pretty white girl to married
Info: This Post Has Been Viewed 0 Times Since
Date: Sat Jun 23, 2007
Author
hung li
Received 48 Replies #8142
Related Sites
Add Your Website
Share
Embed:
To embed this topic, just copy the code from the "Embed" box. Once you've copied the code, just paste it into your website or blog to embed it
BBCODE::
BBCODE is use on forums. You can put this code on all your BBCODE enabled forums like PhpBB, vBulletin® and others. Just Copy and Paste this code on your Posts and Replies on your forums