How To Make Get A Guy To Notice Me? Tips Secrets And Tricks Making Him Notice You
i have the ultimate way to get a guy to notice you. if you're reading this is because you probably like some cute guy and you want him to notice you so you two can become more than just strangers.

getting a guy to notice you is easy and it all start with a look.

depeding on how your eyes touch each other, you can get a boy to notice you right away.

if you really want a man to notice you, look straight at him into his eyes. this is specially true if you talk to each other.

i have more secrets, but for now, that's i can post here, but if you want to me to put all my other secrest here, please ask
Alex
Mon Mar 11, 2013
I'm in love my mechanic and I need help, I'm in my late 20s and never been in a serious relationship, I have fancied a few boys but never one like this, everyday I think about him, I crave there to be something wrong with my car just so I can go and see him. I text him every now and then to see how he is or send him dumb questions really just to get a response back from him, when I first met him he was really smiley and friendly he helped me find a couple of my cars that I owned and even helped me move, we went out a couple of times as friends, even my Mum came along a couple of the times as he gets on well with her, he's had quite a few jokes with me and always smiles when he sees me, when I bought a present for his dog he practically ran to collect the present from me, but something seems weird of late, he hardly ever texts me back when I turn up at the garage to take my car in, if my mums is collecting me, he will talk to her rather than me, or he will tend to move onto the next customer and just doesn't seem to want have the chats we use to have, as far as I am aware neither of us have done anything different and I just don't know what's gone wrong, when I see him my heart skips and feel he could be my soul mate, but I would just be happy to be his friend for now but the contact has seem to have got lost, what do I do?
ella
Wed May 23, 2012
i fair boy in my class
Kaisarah
Wed May 09, 2012
OK, what about a guy that is in none of your classes and he has no idea you exist. You see him occasionally in the crowded hallways, how do you get him to notice you then?
Karabel
Wed May 09, 2012
Don't be shy, you guys! If you like him, talk to him. But, don't talk to him TOO much, or else you'll annoy him. If you're shy, then talk over text or facebook, or something like that. Don't get all intense, keep your conversations fun, light, and easygoing. Also, some advice: talk to him every week on one specific day, say, every Wednesday at 5:30 (just an example) Do this for about 2 months, and then one week, don't send him a text. This is psyhcology! it will make him wonder why you didnt send him a text, like you always do. And then, he'll begin to realize that he likes how you talk to him every week. AND THEN. THERE YOU HAVE IT! He will start liking you. after, talk to him in person, and don't worry! just relax, and if you dont relax, thats ok too. My boyfriend says he thinks its really cute when girls are awkward.
valeri
Tue Apr 17, 2012
all secrets plz
shy
Tue Apr 03, 2012
Im practically in love with a guy named Jacob Lord who's in my class and i don't know how to get him to like me, i don't have a problem with talking to him but i don't know what to do and that bothers me. i am an 13, PLEASE HELP!
Sandy
Thu Oct 11, 2012
You are 13 and you are in love- girl this is your time to study and not go after boys, better concentrate in your school work!!
Sophia
Thu Nov 15, 2012
I know how you feel. I like a boy named Caleb whos in my class. But he is popular and i barely know anyone. He barely notices me unless I'm in a "loud" mood. But my advice is that you just be you around him. Maybe he'll notice you then.
lara
Thu Mar 22, 2012
if you two are shy.. u guys will get nothing.. so show himm that u're tough not shy and trust me he'll do the same;)
Maddy
Wed Mar 21, 2012
We all have feelings for guys my advice would be be yourself if ur someone else ur setting yourself up for failer and men and guys in ur school highley react to apperince it's hardley a secret
amanda
Thu Mar 01, 2012
I am not oficially a teenager yet and there's this guy i like alot alot. My friends hang out with his friends and i ocasionally hang out with him. He's noticed me and we've talked but not sense he saw me and my mom in the tampon section. What do i do?
Nina
Tue Feb 21, 2012
Ok i understand, this has happened to me before, and if u like him just get him to notice u thats all, but if u dont them go up to him and tell him. Get him to notice u by talking toi him
Alexis
Thu Feb 16, 2012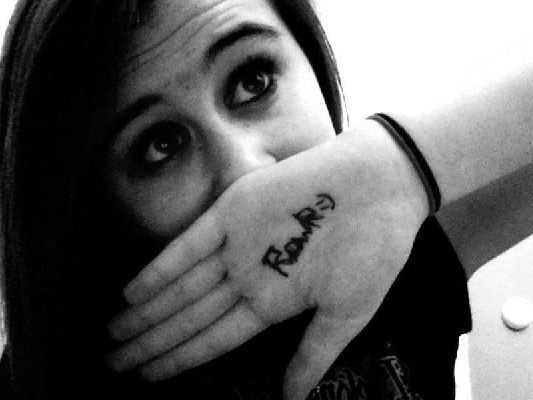 Hi, My Name Is Alexis, I Have A Boyfriend, But, My Feelings Are Fading, But Then Again I Don't Wanna Break up With Him, I Don't Know Why Though. There's This Guy, But, I Don't Know If He Likes Me, He's Name Is Christian <3 How Do I Make Him Notice Me?.. :\ And What Do I Do About The Boyfriend Situation?..
JESSICA
Thu Feb 09, 2012
I am 11 yers old and i rilly like this guy who likes me but hes to nerves to talk to me what shuld i do?
ashley
Tue Feb 07, 2012
ok i am 16 and the guy i like works at the place that im living at he is 25 and i wanna get to know him more how do i get him to notice me???????
Regan
Sun Feb 05, 2012
I'm 12 I like this boy and my friend Alyssa asked him out without telling me.....and all he said was "who is that??" then walked away.......but the kid just came 2 the skool. And Im in one of his classes.....out of 7?!! Help I need 2 know what 2 do!!!!! Plez
emily
Sat Feb 04, 2012
what am i post to do if i dont have the corage to?
Related Content
Information
Title: How To Make Get A Guy To Notice Me? Tips Secrets And Tricks Making Him Notice You
Description: How To Make Get A Guy To Notice Me? Tips Secrets And Tricks Making Him Notice You
Tags: how ,to ,make ,get ,a ,guy ,to ,notice ,me ,tips ,secrets ,and ,tricks ,making ,him ,notice ,you
Info: This Post Has Been Viewed 0 Times Since
Date: Fri Jun 08, 2007
Author
sandy
Received 67 Replies #8122
Share
Embed:
To embed this topic, just copy the code from the "Embed" box. Once you've copied the code, just paste it into your website or blog to embed it
BBCODE::
BBCODE is use on forums. You can put this code on all your BBCODE enabled forums like PhpBB, vBulletin® and others. Just Copy and Paste this code on your Posts and Replies on your forums