How To Hurt Someone Who Broke Your Heart Make Them Pay For Hurting You

so how do you get even with someone who just broke your heart? i was going out with this guy and he cheated on me. its the worst feeling. so now i feel the pain of disappointment and i want to get even with him for breaking my heart but how do i do it. i thought of many ways to hurt him back, one being by making him jealous. there is another guy who i know likes me and i thought about going out with him just to make him jealous. but i don't want to play with an innocent guy just because that jerk hurt me.
and you, why do you want to hurt that person?
khaii
Sun May 27, 2012
honestly i hate my ex hes lashed out on me because i said i love you but thats okaii im gunna hurt hem like he hurt me
#discusted with hem
little
Fri Jun 01, 2012
yea thats the same with me i hate her 4 wat she done 2 me she said she loved me and now she wants 2 smash my face in i xxxx

wutever
Sun May 20, 2012
love guys! there are more GOOD and FAITHFUL girls than guys! my bf is a ugly n im with him for three years now n he has turned me into a uglyy crazy girl. wen i was younger i wud always hear this phrase "women are crazy" from males but the thing is theyre the ones who wudnt stay commited n the girl wants to be commited so she gets stressed over this because she really loves him. anyways, im at the point wea i want to kill him too and i threaten him because he threatens me. i think the best way to hurt him is CHEAT on him and do MANURE behind his back lol! DO WAT HE DID TO U! thats all i gotta say.. dont love him but act sweet n babyish to him n make him love u! then hurt him!!! cheat on him! etc
jazzyjay
Tue May 15, 2012
that sooooo right ill think i will try it
maya
Sun May 06, 2012
1day i came 2 know dat my boy4nd cheats me...even we had love....he regularly goes to callgals...he even tried to b commited with my best friend,he started flirtng with other girls :(
we alrdy had 2yrs reltnshp...
to take a reveng i started physical relationship with another guy....now see!!! he is following me like a doggy
debbie
Thu May 03, 2012
Rahul./ i think.
I feel your heart. Im not too young. I will be 50 this dec 2012. I have endured a lot of pain in my life and at some point you must say to yourself, "the buck stops here".

I had encounters with married men early in my life and said those very words.

First and foremost, dont go there. If I or you are taken...really why go there. Theres others.

A Connection is awesome. But if its with someone unavailable, its not.

Stick to your guns, be true and help this hurting woman to believe that there are truly good men... out there.
Jesabell
Thu May 03, 2012
damn straight i broke your heart ugly, i only wanted you for the love!!!
Rahul
Wed May 02, 2012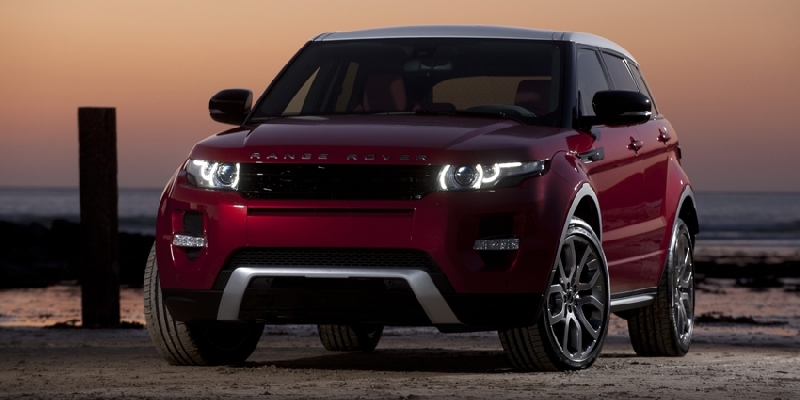 My experience is something which will make even girl to give a second thought. I loved a girl (We used to work in the same company but we did not know each other. v both joined in another company where v got to know each other and most of my frens were her friends too)who proposed me and acted like i was her first love but that fact was she was married and had a kid. After couple of months in relationship with her one of my old company's friend called me up and said that she dragged him into her fake love trap and now he left the city (could be because of her). First when i heard that i lost my mind and i was like Wot the F***... i loved her truely and i used to take care of her very well. When v used to date and when i take her in my arms and make her sleep then she used to say that "I feel so secure as if i'm in my dad's arms" these words used to make me like i got everything in my life. i tried to get to know about my friend and she said that he proposed her but she was not interested, i trusted her. After few months, one of my friend told me that she is married and why are you hanging out with that girl ? i asked him whether he is out of his mind????? he replied, i know she is married.
I could not find the way to ask her whether she is married cuz if that guy is wrong then i will loose her which i dont want but tried to know the truth some or the other way but no luck. One day she told me that one of her cuisines kid is living with her parents and she is taking him to her home. i asked her what about his parents then said that they are in some other country and there it's not possible to take care of that kid since both are working. i did not feel like trusting her words but donno wot made me to accept her lie. things went on ... she lied to me in so many matters later she accepted as well, guys used to call her in the nights when she used to with me. when i asked her to ans the call she used to say that "i dont know whose number is this, just ignore and be with me" i made her speak to the called and she got caught. she had cut her hand multiple times and said that she wants me in her life... she accepted that she is married and she cant marry me but she wants me.
she is in relationship with me and living a secrete life with other guys... i have consulted a Psychiatrist to be myself and not to get mad. she is hurting me everyday and i dont need a backstabber in my life :(
Bob
Tue May 01, 2012
HE TOOK MY HAPPINESS

Sierra
Tue Apr 24, 2012
I dated a guy for 5 years since I was 15 years old. I was completely head over heels in love with him. The first 3 years that we dated, he became extremely abusive verbally and physically.. i ended up being hospitalized twice... lived with him for part of the time and spent nights sleeping in my car because i didnt want to be dragged out of bed to get beat up. I was so inlove with him that I couldnt leave him. Finally, i said enough was enough. I left him and moved to california for a year and didnt speak to him a single time during that year. I came to find out during the time that we had dated he had also been talking to a bunch of other girls and going out to their houses while i had basically dedicated my whole life to him. It made me so sick. I hated him. When I moved back, he begged me on his hands and knees to come back to him. Said he would do anything....... THIS IS HOW I GOT BACK AT HIM-----> (you can only truly get back at them if they TRULY want you back)

1. you need to have absolutely NO feelings for them. if its revenge you want, there is no love in revenge. train yourself from the start to cut off all emotion towards this person. absolute emotional numbness is essential.

2. make it known that BECAUSE OF THEIR ACTIONS you dont give a sh*t about them anymore. the smallest thing that they do wrong, dont talk to them for a week. dont answer their calls/texts. dont even explain why your not talking to them. just immediately after they do something wrong.. turn, walk away, or drive home, and dont say a word. theyll know what they did. and it will drive them nuts to not be able to talk to you about it.

3. let them know your interested in other guys. tell them that your talking to some other guys right now and you dont wanna jump back into anything with them and risk it turning up the way it did the first time around.

4. make it known that YOU DONT BELIEVE THAT THEYVE CHANGED so that they go the extra miles to "prove that they have"

5. PERSONAL SPACE IS SOOO IMPORTANT. hang out with this person a maximum of 3x week. fill the rest of your time with activities with other people so you A) arent as likely to catch feelings for him again B) seem unavailable to him C) have a chance to actually get to know new guys while ripping your ex to shreds

6. NEVER CRY IN FRONT OF HIM AGAIN. he needs to know that nothing he does or says affects you in ANY way anymore. he doesnt have that power. and when HE cries to YOU, which trust me, if you do the above then he will..... dont comfort him. dont even look at him while hes crying. just say "look, im not gonna sit here while you cry. im sorry your hurt, but i cant feel sorry for you after how youve treated me in the past. get it together or im going to leave" and then LEAVE, GIRL.

7. LET YOUR WORD BE YOUR WORD.... in other words.. no empty threats. when you say something to him like "if you hang up on me then im not gonna talk to you for a week" DO NOT ANSWER YOUR PHONE FOR A WHOLE WEEK. if you say "if you do this then im walking home" YOU WALK YOUR A*S HOME, GIRL. when he sees that you follow through with your threats, he will take them more seriously and will be more careful with what he does. when he realizes that you dont mess around, the minute the words "i wont pick up my phone for a week" come out of your mouth, hell cry and beg and apologize RIGHT THEN AND THERE before you hang up that phone on his sorry a*s.

8. LASTLY, leave him. by this time, hell be a complete emotional needy mess kneeling at your feet. when you tell him he's "just not what your looking for" (which is EXACTLY what you should say because it makes him feel inadequate and makes you sound completely emotionally detatched) his heart will fall out of his chest, bury itself in the dirt, and stay there forever. he will be relationshiply challenged for the rest of his life.

cheers to that, ladies
mazaza
Wed Aug 08, 2012
Siera you hit it on the nail, oh gosh i feel so empowered right now.....feel like saying AMEN!!!
kim
Wed Oct 17, 2012
What if kids R involve n u resent live together
sara
Wed Apr 18, 2012
i went out with this guy for a year and i was ready to give my self to him adn he broke up with me saying he couldnt change who i was anymore and he wind up going out wiht one of my friends not even a week later
Moni
Fri Apr 13, 2012
I am studying in Uni and i went out with a guy from my course
things happened fast
had 3,4 dates
and started going out, having love all the time maybe it was really often and i spent christmas and new years at his place with his family and friends we were useperable
he spent nights at my place most of the time.he is my 1st boyfriend. we talked had movie nights pizza nights after new years, a week or so we were at uni already
he was acting strange, had a nervous look one day
asked to talk to me in private
on the way i was asking is it that you cheated me or fell for another girl he said no
because while we had our relationship there was a girl, his ex he said she was like a best friend
at the moment it is his current girlfriend
and she texted him all the time
and wanted to patch things up
so again back to that day, we went home and he said he wants to break up with me i said ok then asked why
he said he was not ready for a relationship i kept persuasion next days and weeks to understand the real reason but i guess that is it
we agreed to stay friends
a couple of days passed we chated
but we still had feelings so we had afterwards love at my place
saying we are friends with benifits
He got me pregnant!
so I called him, he hanged up
called again and again.so he answered and i told him
he said what are you going to do
it was way stressful
so i was wondering and decided for an abortion he did not really take responsibility so i told him i changed my mind
so he'd start to care
he went nuts so we met for a walk
and i then told him i lied to him, because he does not take action
he then said he'd be there for me
i arranged to go he had filming he could not come the second time i went with a friend as i told him i can't depend on you
it was awful the second part
thought i was dyeing
i was in hospital
next few days my friend was really worried
but he was not and from then on he kept ignoring me
i then had a check up next couple of weeks
texted him
he again could not come
texted him everything is ok i am not pregnant
that time he had a girlfriend
he texted back ok from now on i won't be bothering you and i am not communicating you deleting you from everywhere
so i got upset
i was near uni, so went there saw him outside and told to his face he is an hole and he was apologising as always
a week after until yesterday from time to time i texted him to patch things up and be friends
ah apromise he made when we were together i asked whatever happens let's be friends and he had said yes. this was before christmas. and on new year he had made a new years resolution to me, that this year it would be all about me and that he will try his best to be there for me
so all these promisses turned to a lie
yesterday my effort, texted saying happy easter and stuff to be friends
but no
this time after all the ignoring he texted twice saying lies and being rude
and hurting me
i said to him i am feeling punished for nothing
went out drinking alone yesterday
and when i came back i texted his mom with the picture of the test and saying he got me pregnant and that i aborted
she texted she talked to him and that he is also finding it hard, and that she is sorry. and that us apart is better until all the hurting stops
and that someday we might try and be friends
and saying sorry and hope i be better
said to her thank you and sorry for involving her
so, as i said a long story, there are a bit more details but htis is mainly what happened
i told really messed up
a lot of drama. ok, that's it. I've had some nightmares of hitting him, and now I want revenge. I know as we have unfriended on the internet and he does not want to speak to me. I feel punished for noting. I know the best is to give it time and stay away, as he is avoiding me also and not to bother to pass away. Thing is also, the dating was 2 months and it's been 3 months after those 2 of us in a way hating each other. PLEASE, what do I do?
toni
Tue Apr 10, 2012
I date this girl for about a year my ex cheated on me 3months after I asked her out I forgave her but things were never the same I worry about everything she could do to me behind my back so I became "possessive" she couldn't handle that but I was just watching out for my self.. Two Weeks after the break up she already had a new bf so girls can be worst than guys.
Tucker
Fri Apr 06, 2012
I had the girl of my dreams took away from me
Vio
Sat Mar 31, 2012
because just when i think i can give my heart to this person he loves up, every time i tried to trust him and love him same bullmanurehappens. So yeah i'm done, it hurts bad...keep him as friends on fb then start flirting with another guy right in ur page..
hazel
Tue Mar 20, 2012
because he treated me like a toy..... so he deserves to be a jerk.......... and i will thank alwayz to god for there are many gentleman person that soon i will meet or no
Related Content
Information
Title: How To Hurt Someone Who Broke Your Heart Make Them Pay For Hurting You
Description: how to hurt someone who broke your heart make them pay for hurting you
Tags: how ,to ,hurt ,someone ,who ,broke ,your ,heart ,make ,them ,pay ,for ,hurting ,you
Info: This Post Has Been Viewed 0 Times Since
Date: Tue May 08, 2007
Author
tamy
Received 66 Replies #8045
Share
Embed:
To embed this topic, just copy the code from the "Embed" box. Once you've copied the code, just paste it into your website or blog to embed it
BBCODE::
BBCODE is use on forums. You can put this code on all your BBCODE enabled forums like PhpBB, vBulletin® and others. Just Copy and Paste this code on your Posts and Replies on your forums