Chop Shop Show Discovery Channel Chop Shop Londo Garage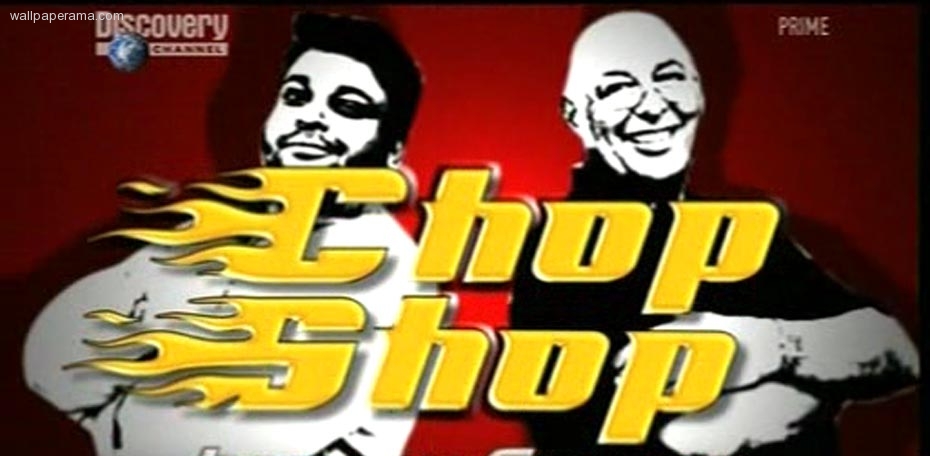 i am from the country of El Salvador, but live in california.. so today i was watching the discovery channel on HD, and they started to show this program called the chop shop londo garage. its very entertaining to watch the thow main characters of the show.
Bernie Fineman - he is the bald guy with glasses. he seems down to earth kinda guy that clearly loves the mechanics of cars. he is very funny too
Leepu Awlia - he is a Bangladesh character that well, to me he seem very dramatic guy. but its what gives the show its flare. honestly, lipu is the main reason why i stuck watching the series because he is very entertaining to watch. he is in charge of the design of the car. personally, i don't like the cars. they look weird to me, but that don't mean he has talent. i don't like bulky cars, i like cars with slim lines, and very clean.
i live in California, so im sure leaving in Britain is a whole different story and its those type of design that Europeans like. like the ones leepu makes.
overall, i find the show entertaining and that's why i watch it. and also its interesting to see how the cars are going to come out at the end.
how about you, what do you like about the show?
Addy
Fri Mar 19, 2010
The show looks allright to me..leepu should stick more to his work rather than overemphasising on his dramatic side of getting carried away once he welds a piece of a sheet metal to any existic stock car..In my opinion leepu's designing skills are okay but could be done better provided he works more on how to go with more curves and contours and improving his work on an old english wheel which are the basics of any metal shaping project..
Overall the projects are okay but still amateurish not the professional british class or quality you could expect from someone in Europe.
taylor
Sun Aug 23, 2009
hay, if you want to know more about them here you go:

Technical Speciality: Car Designer
Height: 5ft 3in
Eye Colour: Brown
Hair Colour: Black
Favourite car: Can't answer as he has a huge appreciation for all kinds of cars
Favourite car from series 1: Frog Eco Car

One of Leepu's earliest memories from childhood is seeing his first Lamborghini. From that moment he knew what he wanted to do - make his own.

For over 40 years Leepu has lived, breathed and dreamt cars of all shapes, all colours and all sizes. He never draws or preconceives his modified masterpieces – they're all in his head, and that's where they stay until he begins to construct his works of art.

He built his first custom car when he was 17 and later honed his skills spending three years at the Venice Design Institute in California. He then moved back to his home in Bangladesh where he became a national icon due to his unique and spectacular modified car creations.



Technical Speciality: Engine Freak (his own words)
Height: 5ft 8in
Eye Colour: Brown
Hair Colour: N/A
Favourite car: Jensen FF
Favourite car from series 1: Frog Eco Car

Oil runs through Bernie's veins, and he has worked on every engine imaginable, from Fords to Ferraris. A true cockney, born and bred in Bow, east London, Bernie got his first job at age 11 greasing taxis for 12 hours each Saturday. At 13, he started an apprenticeship in a garage and it wasn't long before he was learning the ins and outs of cars made by esteemed manufacturers such as Jaguar, Rolls Royce, and Aston Martin.

He has subsequently worked as a business consultant helping to turn around ailing motor businesses all over the globe, from Guatemala to El Salvador and Bethnal Green via Belize.

He is most proud of the Eco Car in Series 1, which was also probably the greatest challenge. To completely change the fuel system of a car to make it environmentally friendly is something that he will never forget.

After 50 years in the motor trade Bernie is at the height of his success running the Chop Shop garage. It has been the happiest time of his life, and he hopes to still be doing up, modifying and tuning cars until he can't lift a spanner any more.
sean
Sun Aug 23, 2009
i think they are:

leepu awlia
bernie fineman
julian gudgeon
terry hodges
shaun mcnamee
lee taylor
artur lachmacki
tommy
Sun Aug 23, 2009
do you know the names of the crew?
Related Content
Information
Title: Chop Shop Show Discovery Channel Chop Shop Londo Garage
Description: Chop Shop Show Discovery Channel Chop Shop Londo Garage
Tags: chop ,shop ,show ,discovery ,channel ,chop ,shop ,londo ,garage
Info: This Post Has Been Viewed 0 Times Since
Date: Sun Aug 23, 2009
Author
edward
Received 4 Replies #3131
Share
Embed:
To embed this topic, just copy the code from the "Embed" box. Once you've copied the code, just paste it into your website or blog to embed it
BBCODE::
BBCODE is use on forums. You can put this code on all your BBCODE enabled forums like PhpBB, vBulletin® and others. Just Copy and Paste this code on your Posts and Replies on your forums