High School Musical 3 Senior Year Wallpaper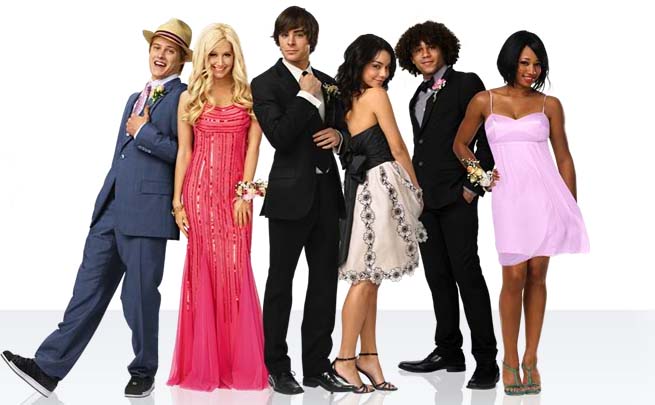 wow, i just have to say, i love this movie.
i cant wait to see high school musical 3 senior year. hsm rocks. i have watched part 1 and part 2.
im just so sad because i have a feeling that this is the final episode of the wildcats.
i love all the characters in this movie.
do you like wallpapers? i hope to make a really cool screensaver soon im a huge fan
renren
Fri Jul 24, 2009
ur ryt!high school musical really rocks!
especially the senior year..i like the third one because i can relate to their own feelings because i am already a 4th year student(which is a senior)and i know how it feels to be separated from your friends who you be with so many years..
hope you can relate to me too..
hope you can reply to me..
or better yet add me on my friendster so that we could talk and share knowledges about high school musical..
thank you!!
ALYSSA
Wed Apr 08, 2009
yu are so tottally sweet its other
tia
Wed Feb 25, 2009
you all are da best. and mrs hudens good job with troy.
ronaldo
Sat Nov 15, 2008
woooooooooooooooooooooow i have seen hsm 1 2 3but all rocks

Related Content
Information
Title: High School Musical 3 Senior Year Wallpaper
Description: High School Musical 3 Senior Year Wallpaper
Tags: high ,school ,musical ,3 ,senior ,year ,wallpaper
Info: This Post Has Been Viewed 0 Times Since
Date: Sun Oct 19, 2008
Author
grabriela and troy
Received 4 Replies #8550
Share
Embed:
To embed this topic, just copy the code from the "Embed" box. Once you've copied the code, just paste it into your website or blog to embed it
BBCODE::
BBCODE is use on forums. You can put this code on all your BBCODE enabled forums like PhpBB, vBulletin® and others. Just Copy and Paste this code on your Posts and Replies on your forums