Dylan Thomas Sprouse Wallpapers Dylan Thomas Sprouse Pictures Photos Pics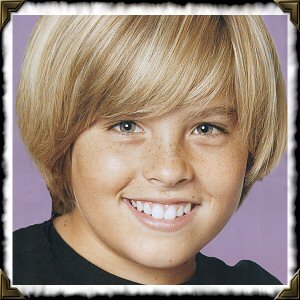 Dylan Thomas Sprouse and Cole Mitchell Sprouse were both born August 4, 199 and they are both American identical twin brother actors with a show in the disneychannel called the suit life of zac and codie who live is a hotel and they are rich. They are sometimes collectively referred to as Cole & Dylan or the Sprouse Bros and eve the Sprouse Twins and are best known for their roles in the movie Big Daddy, as Patrick Kelly in Grace Under Fire, Ross's son Ben on Friends, and for portraying the title characters on the Disney Channel series The Suite Life of Zack & Cody. As a result of the series' success, they have become "heartthrobs" and "overwhelming draws" among preteen and teen audiences. the are sooo cute.
pbheather
Sun May 06, 2012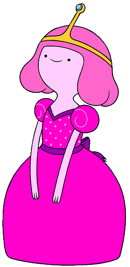 hey dylan and cole im heather again.when i was twelve i was freakin' into to you but know i look back as a thirteen yearold girl i realized that i was a fool to follow you everywhere,i woke up until midnight just to watch your show. so now i realize that there are many shows worth dying for and theyre just my age so good riddens to you and i hope you're happy.
heather
Sun Jun 26, 2011
hey guys ur so hot love ya and im serious u both are so handsome. socute and funny and sweet. email me p-ls. heatherolasiman - at - Yahoo!
prettece
Sat May 21, 2011
hi dylan i am 12 but i am so much into you love you bye
Lanie
Sun Feb 27, 2011
Hey Dylan! omg i luv u so much. i had taken this quiz about being our ideal girl and i got 100%... NO LIE!!! it would mean the world if we meet. It would be cool 2 it i meet Cole. I'm not some kind of freak or anything. i just wanna c u guys. :)
Natalie
Sun Dec 05, 2010
Hi Dylan!! Im pretty sure that u dont read this stuf but just in case u do..I think that you are AMAZING! I would LOVE to meet you!!i think you are sooo cute! I love you!!! i would really apreaciate if u would respong cuz i am in the hospital and they dont knowa whats wrong with me so i want to meet you in case anything happens. Please email me back at Dylanlover1996 - at - ymail dot com THANKS!<3<3
elizabeth
Sat Aug 14, 2010
i think u guys r really cool and funny i lyked the act in the prince and the pauper well i'm a fan
XXXXX
Wed Apr 07, 2010
YOU AND CODY ARE GREAT ACTORS.KEEP UP THE GOOD WORK.SEND MY SHOUT OUT TO LONDON,MADDIE,CARRIE,ARWI AND MOSESBY.FRM A GREAT FAN!
angelica
Wed Dec 30, 2009
omg dylan, i love u sooo much yesterday i dreamed bout u and that we were going out, ill never forget that dream
tia
Fri Oct 30, 2009
sorry i mean you and cole are the best .
tia
Fri Oct 30, 2009
you and dlan are the best i want to kiss both of yous say hi to all the people in the suit life of zack and cody please.

Evan
Tue Aug 25, 2009
just like said in your different page or your website that dylan you have grown so much some day there will be a good career out there for you and i think you already found it. im not really a big fan of ya, but once in a while i see different videos of ya popping up on the internet. i hope things go well in your life time and just be safe its a crazy world out there just remeber many movie stars that sometimes are so popular they get in depression. just stay in your open mind and you will be just fine. i probaly already no that u may not email me back if you do thats great, if u don\'t i guess thats fine too.your a bussy kid that i no lol! well got to go and also try get along with your i no that might be tough sometimes well god bless!!! and have a lot of fun.
Hanna
Fri Jul 31, 2009
hey just wanted to say i am a big fan of you.
your gorgeous.
anyway just wanted to say hey.
lots of love
hanna
xx
jessica
Sat Jul 04, 2009
dylan your sooooooo cut and i looooove yourdick it so big i love it
Related Content
Information
Title: Dylan Thomas Sprouse Wallpapers Dylan Thomas Sprouse Pictures Photos Pics
Description: Dylan Thomas Sprouse Wallpapers Dylan Thomas Sprouse Pictures PHotos Pics
Tags: Dylan , Thomas , Sprouse , Wallpapers
Info: This Post Has Been Viewed 0 Times Since
Date: Fri Apr 27, 2007
Author
zacki
Received 49 Replies #8518
Share
Embed:
To embed this topic, just copy the code from the "Embed" box. Once you've copied the code, just paste it into your website or blog to embed it
BBCODE::
BBCODE is use on forums. You can put this code on all your BBCODE enabled forums like PhpBB, vBulletin® and others. Just Copy and Paste this code on your Posts and Replies on your forums