Brenda Song Pictures Wallpapers London Tipton Photos Images Pics Brenda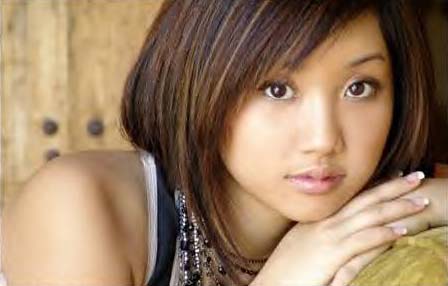 London Leah Tipton is a fictional character in the comedy television show The Suite Life of Zack and Cody on the desney channel. London Tipton is played by actress Brenda Song who is the real actress in real life. The character is similar to Paris Hilton: both their first names are famous European cities and their last names are names of the hotel to which their family belong. Their actions are seemingly similar as well. she is an asian cutie, very cute girl. I like her. even though she plays a brat
pierrette
Thu Oct 20, 2011
helo girl ur a very btf ar the same inside
aaliyah
Sat Jul 03, 2010
hi people you should check out brenda songs pictuers cause thier AWLSOME!!!
diarriou
Wed Jun 02, 2010
hi brenda song please can u come to my birthday party january 3rd and please come to my birthday party or call me 8021081 that is my number.
rayray
Sat May 01, 2010
yay london you are so cool i love your web show london tipton really great....
im a big fan and you know fashion you should be a fashion designer or a model
sassy
Sat Apr 17, 2010
she rocks and paris does too so yeah they should star in the same show together
jocelyn
Sat Apr 17, 2010
you dont look like london tipton anymore and you should have a picture with your friends but you still look pretty by your self and i went to your show and was not real.
Kim
Thu Mar 04, 2010
u know London u rocks i love ur syle and clothes ur very pretty and please add me in gmail its mileycandiekim - at - google mail and london please give me ur email bye see u later yay_me
kiran
Mon Feb 15, 2010
Hey brenda you are very prety.I like you and i like your episodes.your london tipton act is very wonderfull.Please chat with me.
ashleylondontfan
Fri Jan 15, 2010
she is just soooooooooooooooooooooooo great i love her and also she acts very good and .. thats all
katie
Wed Jan 06, 2010
e-mail meeeeeeeeeeeeeeeeeeeee i am your biggest fan i love london
katie
Wed Jan 06, 2010
i am your biggest fan i watch your web site and do all the activities on the yay me web site ahhhhhhhhhhhhhhhhhhhhhhhhhhhhhhhhhh you are cool pretty and your music is great and you are totally awesome!!!!!!!!!!!!!!!!!!!!!!!!!!!!
Brianna
Mon Dec 14, 2009
my name is brianna and i am 7 years old. i like how you act in the suit life of zack and cody , the suit life on deck , and wendy woo home comming worrier . if there is another movie that you are in and i didn't talk about it is because i didnt see it so dont feel bad. have a nice day.
DeSeana
Thu Nov 26, 2009
i love you cause not only do you know how to walk the walk you know how to talk the talk and giiiiiiiiiiiiiiiirrrrrrrrllllll you so rich!!!!!!!!!!!!!!!!!!!!!!!!!!!!!!!
Related Content
Information
Title: Brenda Song Pictures Wallpapers London Tipton Photos Images Pics Brenda
Description: Brenda Song Pictures Wallpapers London Tipton Photos Images Pics Brenda
Tags: brenda ,song ,pictures ,wallpapers ,london ,tipton ,photos ,images ,pics ,brenda
Info: This Post Has Been Viewed 0 Times Since
Date: Fri Mar 09, 2007
Author
marggie
Received 50 Replies #4028
Share
Embed:
To embed this topic, just copy the code from the "Embed" box. Once you've copied the code, just paste it into your website or blog to embed it
BBCODE::
BBCODE is use on forums. You can put this code on all your BBCODE enabled forums like PhpBB, vBulletin® and others. Just Copy and Paste this code on your Posts and Replies on your forums