i own a po box and lately ive noticed i been receiving a bunch of junk mail from jcpenny rewards. i hate it because it overwhelms my pobox [2516]
---
jaky
Thu May 05, 2011
0 Comments
637 Visits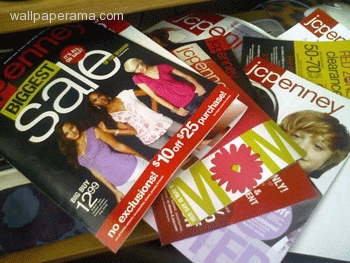 i own a po box and lately ive noticed i been receiving a bunch of junk mail from jcpenny rewards. i hate it because it overwhelms my pobox with their advertisements and the people at the post office they stop delivering my letters. so this is what i did to stop them from sending me all this junk mail catalogs and promotions:
call 800-709-5777
go to the representative option, you probably will have to listen to all the options until you get the option to speak a live person
then explain like this: i want to request jcpenny stop sending me advertisement on my address:
they will ask for your phone number, so tell them 'I am not a jcpenny card colder'
tell them the name of the person on the advertisements so they can look it up, then they should ask you for your zip code and they will tell you that it will stop in about week.
well, that was my experience, so ill keep an eye to see if it really stops